Morale-building meetings before KOJEAN Brand National Promotion
Release date: 2018-08-13
Publisher: 原创
Views: 392
At the outbreak of the Spanish-American war, the United States has a strategic letter and the United States must immediately send the letter to the Spanish rebel leader Garcia.Rowan, a young lieutenant, successfully forwarded the letter to Garcia after three weeks regardless of dangerous, no-strings-attached trekking through a dangerous country and finally have fulfilled his mission.
"2014 KOJEAN brand practical marketing summit and new product release conference" is about to be held in a grand way. There is a letter of strategic significance. We must send that letter to customers who need high-end brands in the market.There are a group of young KOJEAN soldiers who do not speak any conditions and go through hardships, after three weeks all over the country, delivered the letter to the people in need.Successfully invited the customer and make the triumph.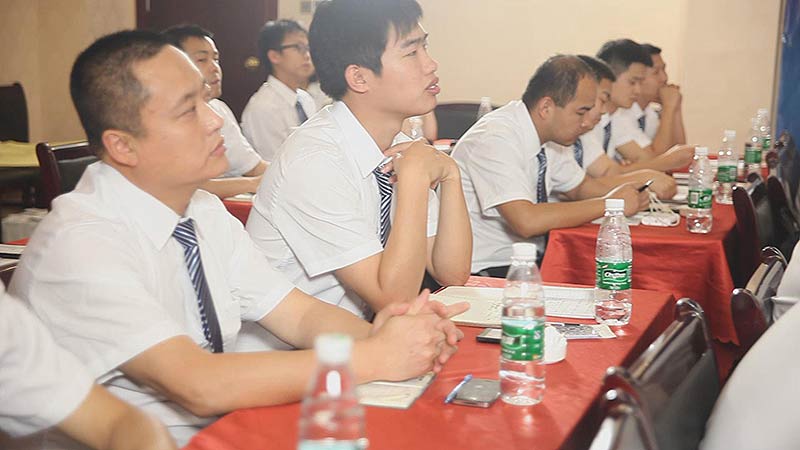 On 26th June2014, the national investment promotion conference of KOJEAN brand was held.He Zhonghua,general manager of KOJEAN sales department, Ke Shengwei(planning director), li Gang(,sales manager) and KOJEAN battery marketing team attended the meeting and Jointly witness the confidence and determination of KOJEAN brand to build "world-class brand".
  Take this activity as an opportunity to launch a powerful brand promotion campaign and quickly complete the layout of KOJEAN brand in the whole country.And it is a great idea which needs to be executed to exploded.In the morale-building meeting, the regional supervisors led their teams on the stage, with passion and unity to shout out the goal slogan, promising to overcome difficulties and resolutely complete the tasks in the region.In order to ensure that under the guidance of strategic direction to get the results to the letter, the regional signing of written pledge to fulfill a military order pushed the conference to a climax.Regional leaders have signed "written pledge to fulfill a military order", vowed to promise in this month, no excuses and full drive, complete the target task on written pledge to fulfill a military order.